Posts Tagged 'Eggcellent Eggs Kit'
Do you love having cards designed for you and all of the pieces cut and ready to go? Then the Card Kit of the Month is for you! The March Card Kit of the Month is now available! The deadline for placing orders is March 15th. Here's a look at the 2 sample cards for this month.
You can purchase the March Card Kit of the Month online today – for more details click HERE!
Don't Forget!
* To Sign Up for our Spring Stamping Retreat Weekend! Click HERE for more details!
* To sign up for the Spring Card Class! Click HERE for more details and to register.
by
Welcome aboard the Occasions Mini Catty Cruise! If you're sailing with the Catty Cruise, you've made your way here from Connie Collins's blog Constantly Stamping. Weren't her projects simply fabulous? I love everything Connie creates! And Connie's blog has gotten a recent redo by Michele Laycock of Laycock Designs. Isn't it gorgeous!
Well, we've assembled some of the top design artists in the stampin' field to share with you their favorite products from the Stampin' Up! Occasions Mini Catalog. You're in for a real treat as you stop at all of the ports of call!
The minute I opened the catalog, I knew I just HAD to share the Eggcellent Eggs Kit with all my blogging buddies! This little set packs a punch and at only $9.95, it's worth every penny! Just the tiny little self-adhesive rhinestones are worth the price! BUT, this fabulous kit is only while supplies last, so after you've looked at my projects and thought of all the wonderfully creative things you can do with it, you'll want to order it right away.
The catalog shows darling Easter eggs decorated with this kit, as well as a 3D project using the Big Shot. But I wanted to show you how this awesome kit translates into card making. I chose to work with 4" x 4" cards, since I wanted to incorporate the strips of paper designed for the egg holders as borders, and they measure 4-1/2" long. So — are you ready? Here goes!
CARD #1 Trendy Thanks

I began this card by running the bottom portion of my Pretty in Pink card stock through the Big Shot with the Textured Impressions Folder Perfect Polka Dots. Man, do I love this little tool! The polka dots are deeply etched into the paper — much better, in my opinion, than the texturz plates. The top row of white flowers are rub-ons that come with the Egg Kit. Then comes a piece of So Saffron card stock bordered with a Certainly Celery "egg holder" from the Egg Kit. A piece of 1" Double-Stitched Grograin Ribbon is wrapped around the card, then tied with some Pretty in Pink Taffeta Ribbon. The circle was cut from the Circle Scissors Plus, and I used some of the "egg holder" on the bottom of the circle, then ran chipboard and designer paper through the Big Shot with the "t" from the Alphabet Simple Letters die. I stamped "hanks" by using a Basic Gray Stampin' Write Marker and Thank You Kindly stamp set and finished off the tag with some flowers, leaves and a tiny rhinestone from the Egg Kit, all popped on Dimensionals.
Here's a closer look:
CARD #2 Beautiful Bluebird

This card's base is So Saffron card stock, and I punched some extra branches and leaves from the Extra Large Two-Step Bird Punch also from the Occasions Mini Catalog. Those leaves created a tone-on-tone background effect. The same punch was used to create the bird and leaf in the main image. The Certainly Celery polka dot fringy strip on the right side is an "egg holder" from the Egg Kit. The white border along the bottom comes from rub-ons, and all of the flowers and rhinestones are in the Egg Kit as well. Are you starting to get the idea that this kit is packed with potential?!
Here's a close-up of the dimension on the card:
CARD #3 Wonderful Whimsical Tag Card

This is my favorite of the group — I just love all of the different elements combining for what I hope comes off as a very interesting card. The base is Certainly Celery card stock, and the top has yet another great rub-on from the Egg Kit. I paper pierced below the rub-on for interest. The pink scallop piece is, yes, you guessed it, an egg holder from the Egg Kit. Now you're catching on! The bottom third of the card shows a tone-on-tone flower motif; I punched Bashful Blue card stock out with the Trio Flower Punch and arranged them randomly on the page. The tag was the really fun part! I formed the base of the tag by using So Saffron card stock and the Tag Corner Punch. I punched a hole at the top and threaded through some Linen Thread which is tied to a Small Metal Edge Tag. Then I got to work decorating the tag. I used flowers and rhinestones from the Egg Kit and attached a tag to a tag! Can't have enough layers, now can we? Behind the entire tag is a piece of ripped Certainly Celery card stock to get yet more dimension.
Ready for a close-up?
I'm sure I'll be putting extra postage on this one, but I just love the layers!

CARD #4 Stair Step Fold Happy Easter

I was going to show some decorated eggs in an Easter basket and then thought that my creative readers would be all over that on their own, so I opted for my fourth project to be a stair step card. I've wanted to try one of these for a long time, and I thought this was the perfect opportunity. This picture shows the card "closed" or how it would come out of the envelope when given to that lucky someone.
And here it is opened up! Still not sure where the "stair step" is coming from? Here's another angle:
Okay! NOW we see the "stair step"! If you'd like to make this type of card, start out by using a piece of card stock measuring 5-1/2"x10-1/2". For my card, I cut the 5-1/2" down to 4-1/2" so that my "egg holder grass" would fit across the bottom. Then score at 1-1/4", 2-1/2", 4-1/4", 6" and 8-1/4", and use your Bone Folder to get nice, crisp folds. Then the fun begins! This type of card offers endless design possibilities! I paired A Good Egg stamp set with my Egg Kit, along with Well Scripted stamp set for the Easter greeting. Oh, and don't get me started on how much I love my new Clear Mount Stamps! They're just to DIE for!!! Notice the darling little butterflies? They're from the Embosslits Die Beautiful Wings, also from the Occasions MIni Catalog. This little die is just $11.95 and cuts and embosses four different butterflies with just a crank of the Big Shot handle.
Here's a close-up of the Easter tag:
THINGS YOU'LL NEED:
Item No. 117335 Textured Impressions Polka Dot Folder Polka Dots $7.95
Item No. 111848 Bashful Blue 1" Double-Stitched Grosgrain Ribbon $8.95
Item No. 109067 Pretty in Pink Taffeta Ribbon $6.95
Item No. 109066 Bashful Blue Taffeta Ribbon $6.95
Item No. 115960 Alphabet Simple Letters Bigz Dies $89.95
Item No. 111700 Thank You Kindly $13.95 OR FREE with purchase of $50
Item No. 117191 Extra Large Two-Step Bird Punch $15.95
Item No. 109183 Trio Flower Punch $15.95
Item No. 107215 Tag Corner Punch $6.95
Item No. 103374 Aluminum Metal Edge Tags $4.25
Item No. 104199 Linen Thread $4.50
Item No. 114974 A Good Egg $23.95
Item No. 118601 Well Scripted clear mount $14.95
Item No. 118138 Embosslits Die Beautiful Wings $11.95

And, of course, the Eggcellent Eggs Kit
Item No. 117179 JUST $9.95
That's it for this port, folks! I hope you've enjoyed seeing some of the possibilities with the Eggcellent Eggs Kit. To order this and other Stampin' Up! products, click HERE then click the big "Shop Now" at the bottom of the page.
Next stop, Kay Kalthoff of Stamping to Share. Wait until you see what this talented lady has in store for you! Just click on the icon below to reach Kay, or go to stampingtoshare.blogspot.com.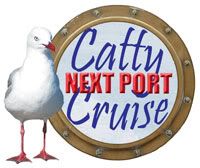 by